Warren County Employment Discrimination Lawyers
Work earns us a living and can help us feel a real sense of purpose in life. When we're denied access to employment, or our lives are made miserable on the job, there's at least a chance that our civil rights are being violated. Tennessee law–and U.S. federal law–prohibits employment discrimination on the basis of race, ethnicity, religion, gender, age or disability.
Discrimination can cover everything from why we didn't get a job, why we weren't promoted or why we might be suffering poor treatment. It's illegal and it's the job of an employment discrimination attorney to help you prove what's happening in court.
Call Galligan & Newman when you believe you're the subject of discriminatory treatment in the workplace. We serve the communities of Warren, White, Van Buren, Grundy, Putnam, and DeKalb Counties from our McMinnville office. You can reach us at (931) 473-8405 or here online.
We were kept informed about everything that was happening with our case, and the positive outcome of the case was literally life-changing for us.

Susie T.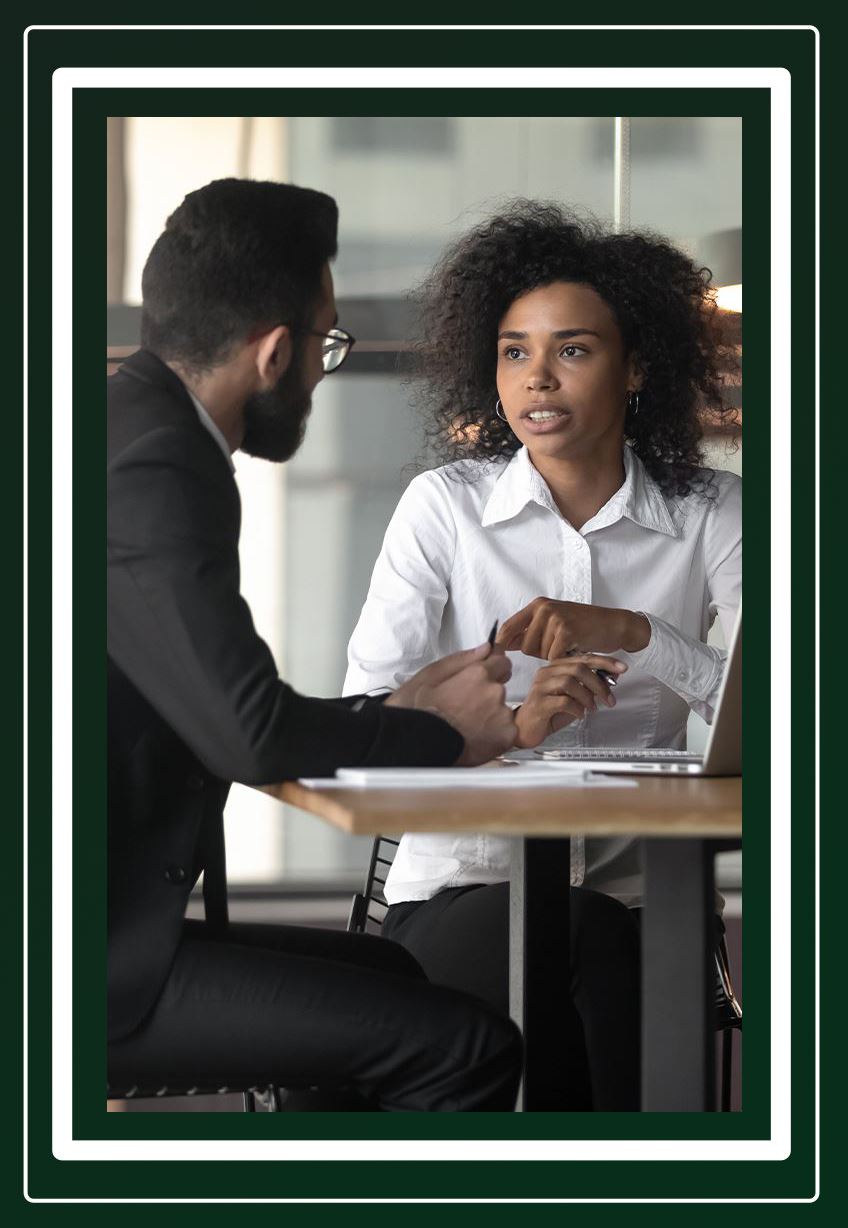 Examples of Employment Discrimination
Let's say you've applied for a teaching position, one in which your resume exceeds the qualifications that were asked for. Not only do you not get the job, but a person with a resume considerably less impressive than yours did get the opportunity. The person hired is of a different gender and was hired by someone of the same gender. Employment discrimination might be the reason.
Now let's say you do get the job and this teaching position is at a local university. When the time comes for tenure, you are denied. Meanwhile, colleagues, whose time served and qualifications are equivalent–at best–to yours, are granted tenure. If there are differences in race, religion, ethnicity, gender, age of disability between you and those who tenured, you might have an employment discrimination case.
Another scenario might be that you get the university job and are granted tenure. In the course of friendly conversations with colleagues, it comes out that your salary is less than what they're making. You can see no reason, based on experience, background or service to the school, for why you would be making less…except that maybe it's one of the reasons prohibited by law. Your lawyer can advise what it will take to prove employment discrimination.
Finally, let's say that you have it all–the job, the tenure and fair compensation. But the price for that is people–including superiors–that make demeaning remarks to you based on any of your race, religion, ethnicity, gender, age of disability. You hear much more than the occasional insensitive remark. What you experience is a pattern of behavior, and your stomach starts to churn when you see certain people or even when you pull into the parking lot. You don't have to live like this. You might be the victim of employment discrimination and have legal recourse.
Knowing that you've been subjected to discriminatory treatment is just the first step. Now you have to prove it in court. Galligan & Newman has spent over 40 years handling cases like these in Warren County, the surrounding areas and into Upper Cumberland. Call us at (931) 473-8405 or contact us online today.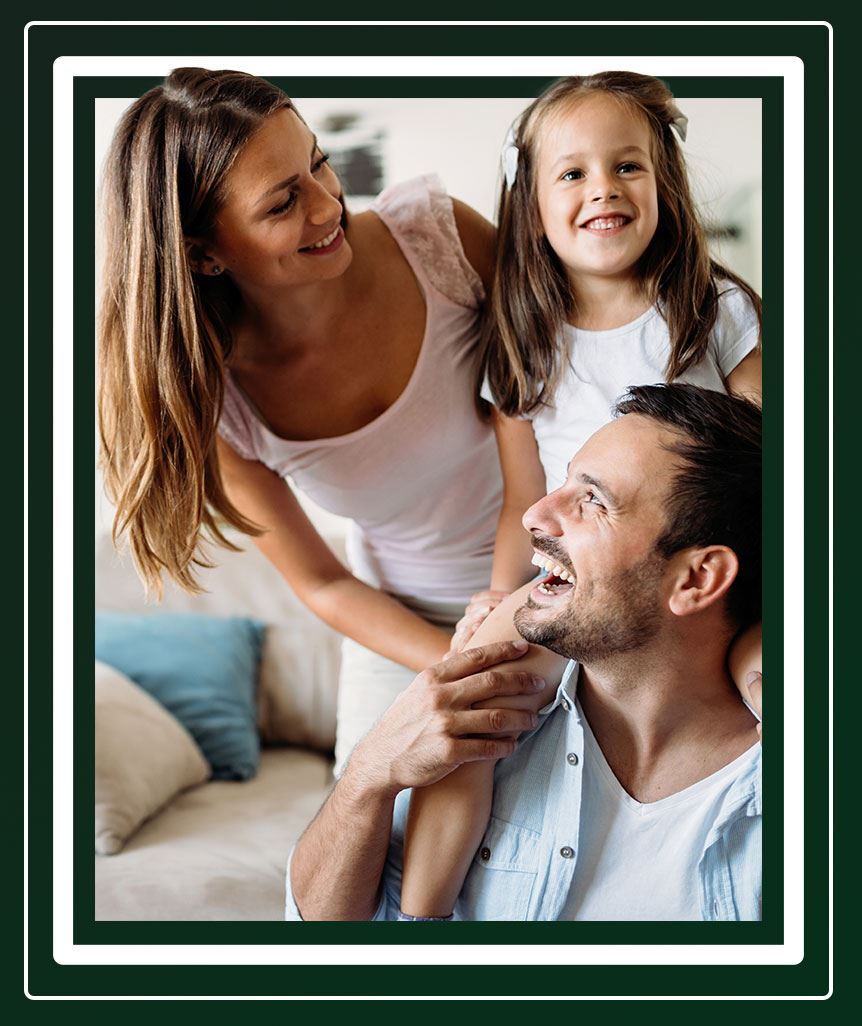 How To Prove Employment Discrimination in Court
A 1973 Supreme Court case, McDonnell Douglas Corp vs. Green resulted in broad principles that are followed in employment discrimination cases. The court in your case will start with four key questions…
Are you a member of a protected class? For example, age discrimination suits require that you be 40 years or older. Disability discrimination naturally presumes you are disabled. Anyone can be a victim of discrimination based on race, religion, gender or ethnicity.
Do you have qualifications for the role you sought? Our example above presumed a teacher who was eminently well-qualified for the job they applied for. These qualifications must be formally established in court.
Did you suffer adverse action? The negative consequences in the hypothetical scenarios above are all examples of adverse action–denial of a job, a promotion, of fair pay or a hostile work environment. Other examples, depending on the nature of the job ,could be denial of good work hours. For example, a police officer who never gets Christmas off while colleagues of another race do get every other year with their family, is suffering from adverse action.
Finally, there should be a beneficiary of another class. A race discrimination suit presumes that someone of another race did get the job, the promotion, the good pay and work schedule and the pleasant working environment. An age discrimination suit requires that someone younger have been given the opportunity.
Establishing these four basic elements doesn't win your case. What it does do is shift the burden of proof. That's no small victory in any legal dispute. Now, it's up to the employer to demonstrate that their actions were justified for legitimate, legal reasons.
The quality of your evidence will become vital at this stage of the lawsuit. It's imperative that you document as much as you possibly can. Anything that comes in the form of emails and texts, be sure you save. If things are said to you, document them in a journal. The employer might contest your version of events, but the plaintiff who is chronicling events in the moment is likely to be seen as more credible than the one who tries to recall an incident six months after the fact.
You can also reach out to your allies and ask them to do the same. Friendly colleagues can conduct their own documentation and journaling on your behalf and that information can be admitted as evidence.
Winning an employment discrimination lawsuit can be done. It requires diligent legal footwork and a fighting spirit. At Galligan & Newman, we've got plenty of that. We've also got over 40 years of experience handling cases like this. That experience can help guide you in understanding the merits of your case and how to strengthen it. Don't sit back and take bad treatment on something as fundamental as how you make a living. Call our office at (931) 473-8405 or reach out online and get help.
What Sets Us Apart
We'll Leave No Stone Unturned
Personalized Attention to Every Client

We care about every client, and will walk you through every step of this process.

No Case Is Too Complex

We'll tackle every case with the same dedication, and no case is too big for us.

Extensive Trial Experience

We don't shy away from the courtroom, and we have a long history of wins to prove it.

Over 100 Years of Combined Experience

Our attorneys have over a century of combined experience; we know what it takes to win for you.